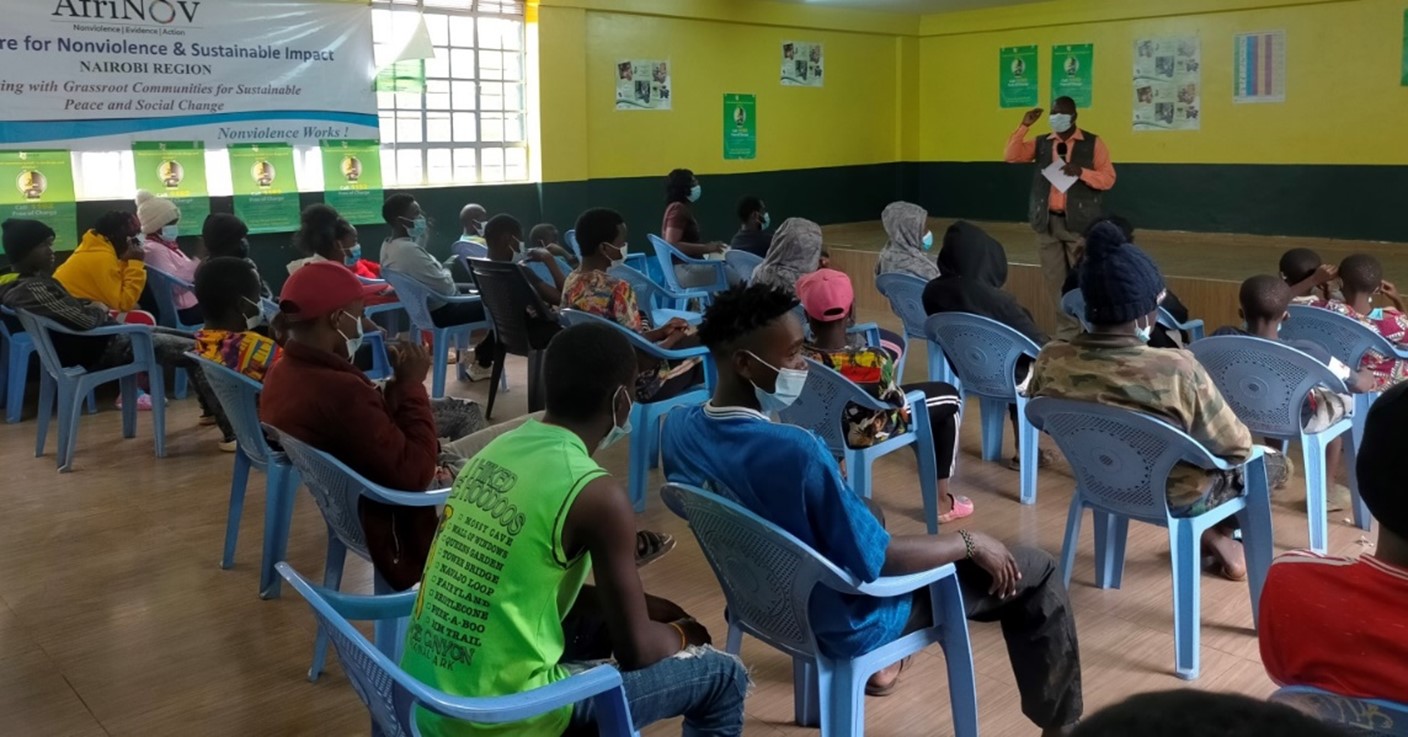 Working towards Community Transformation and Freedom from Drug Abuse
How TTT training has empowered groups to work for positive change in their communities.
Youth-led activism against drug and substance abuse in Kangemi-Gichagi
Alcohol and drug abuse continue to pose the biggest threat to health and well-being. The United Nations Office on Drugs and Crime (UNODC), the World Drug Report, 2018; and WHOs Global Status Report on Alcohol and Health 2018, global challenges on alcohol and drugs reports that there's: increased use of drugs and the associated health consequences especially among young people and specifically their preference for of cannabis use.  Locally, according to a National survey conducted by National Campaign against Drug Abuse (NACADA) in 2017, 4,913,254 Kenyans aged 15-65 years were currently using at least one substance of abuse. Away from the health effects Drug and Substance use has been historically associated with crime. There's documented evidence that directly associates political, social and economic exclusion and limited job opportunities for young people with Drug and Substance Abuse as well as Conflict and Violent extremism (CVE). The UNODC closely links drug and substance abuse with poverty and lack of opportunities for socio-economic growth. Recently, NACADA also reported an increase of anti-social behavior among the youth, a fact linked to substance abuse.
The story of Kangemi youth is not different from the statistics. Drug and Substance Abuse in Kangemi informal settlement has an inseparable link with an upsurge in crime and insecurity. The increase of drug dens, the unregulated access, the addiction and dependence by young people are just but a few of the challenges. Kangemi area is in Nairobi County. It is characterized by social and economic challenges. There are limited job opportunities and most odds at a decent and dignified life are negative; The Drug and substance abuse monster is threatening to wipe out a whole generation of youth. Cases of insecurity and warring criminal gangs are common place. Sometimes brutal and corrupt policemen pit the youth gangs against each other further complicating the already complex web of problems.
It is against this background that Good Hope Royalty Group started working closely with youth in Gichagi who are actively involved in crime with majority having reformed from criminal activities in the area in order to curb drug and substance abuse.
"I saw the need to salvage the situation. Drug and substance abuse has taken many youths to the grave. Crime and the resulting police brutality, harassment and extra-judicial killings have swallowed uncountable young people. I am a mother. I had to do something. This issue is a menace." recounts Faith
Related Post