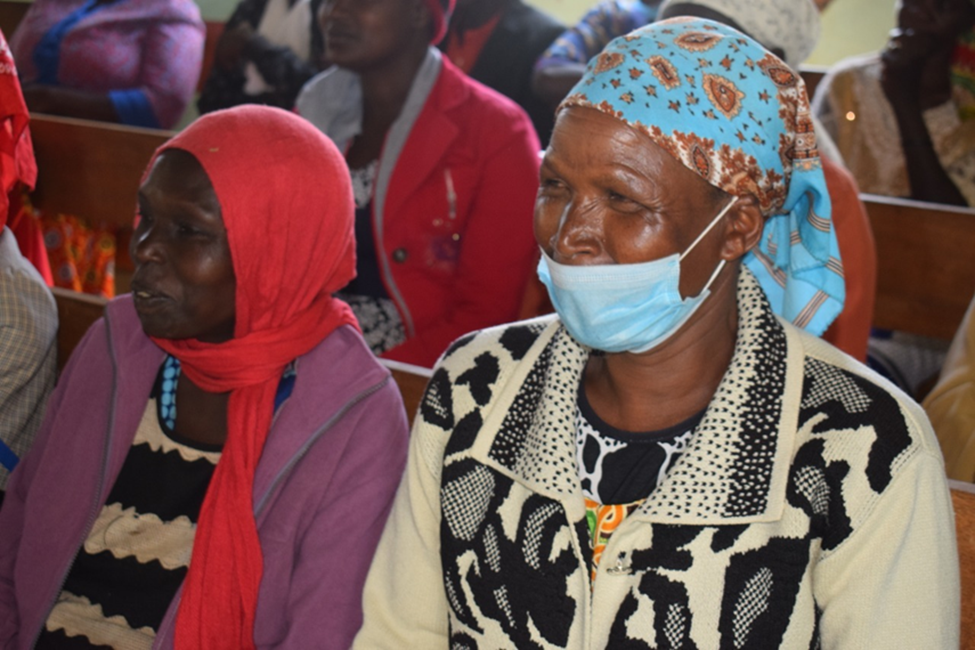 Courageous Voices in Social Justice Advocacy-Securing Widows Property Rights in Kenya
Insecure land rights for women are a very big threat to women empowerment and the fight on gender equality. Cases of women being disinherited after losing a spouse are common in Kenya. This has contributed to women and children being left destitute and vulnerable, compromising the lives of once happily settled families.
After the promulgation of the 2010 Kenyan constitution which is very progressive and recognizes women rights it was expected that the implementation would follow. However, that has not been the case. Women are being held back by backward customary laws and practices, which continue to prohibit women from owning or inheriting land and other forms of property. Women only enjoy secondary rights to land by association to male relatives. This is despite the law being protective to widows. The patriarchal cultural practices subject women and children to poverty or at the mercy of relatives from the father's side.
To support women in their quest for justice, AfriNOV has supported their efforts by offering training on understanding the provisions of the law. They have supported mediation, arbitration and negotiations with families in order to protect women's land and property rights. They have supported through journeying together in seeking for the legal channels to pursue their rights through challenging the obstacles in the system denying them the opportunity to enjoy the provisions in the Kenya Constitution 2010.
Widows rights awareness
Working with Nandi Women Network group AfriNOV has been able to shine a light on the plight of Widows in Nandi county of the North rift part of Kenya. Over 15 widows have had their land rights cases decided in their favour due to increased awareness of their rights and the continued support of AfriNOV through organization training.
There's increased understanding of the social and legal context within which women's land and property rights are governed. Increased awareness on Land rights and participation. Increased collaboration with local government systems and creating a network with legal system practitioners
AfriNov has supported creation of a Safe space for sharing, building a group of courageous women ready to push for their rights nonviolently.
Testimonies
I lost my husband in 2014. We were well established. I had cows, a big piece of land and a house. After his passing, I was forcefully evicted from my matrimonial home and my in-laws distributed my property amongst themselves. I decided to seek for help from the human rights commission, but the case was taking long. I approached the county commissioner who listened to my case, asked me to record all my assets and the journey began. It took almost a year. In the time that I was looking for help I got to attend a meeting on challenging social injustices organized by AfriNOV. My mind was challenged. I decided to form Nandi Women Network to help other women. The moment they join the network, their cases takes a maximum of three months. AfriNOV has continued to support us through regular training and mediation, arbitration of cases. (Sarah- the pioneer and founder of Nandi Women Network)
Another widow (name withheld) had the following to say:
"It is sad that on its own the provisions in the law mean nothing in my community. The leaders are deaf. Without the intervention and support from Nandi Women Network and AfriNOV, I had no hope. An injustice was committed against me but I felt powerless to address it until AfriNOV training and intervention changed my mindset. I saw a different way of tackling the problem. My suffering has been alleviated. One day I am homeless, it's all gloomy and sorrowful, Next day I have a roof over my head, thank you AfriNOV for a new beginning, a new lease on life."
"One week after the passing on of Mzee, my nightmare started. I cried out to anyone who would listen. Then heard about Nandi Women Network, a local group supporting widows. I joined without second thoughts. Here is where I met AfriNOV. Though the journey to reclaiming my matrimonial property has not been a walk in the park, I know that without the Support of AfriNOV holding my hand it would have been futile. AfriNOV has really stood in solidarity with widows facing property rights. Can you imagine we were evicted at night? Left with nothing, my children only and the clothes on my back. I went back to my parents. We have negotiated and I am now back in my matrimonial property. We signed documents and I feel very secure. I am happy."  says another widow.
According to the community members and groups there are many cases of widows being mistreated and their rights to matrimonial property being denied. The cases are as a result of lack of awareness of their rights to the property left by their husbands.
Related Post