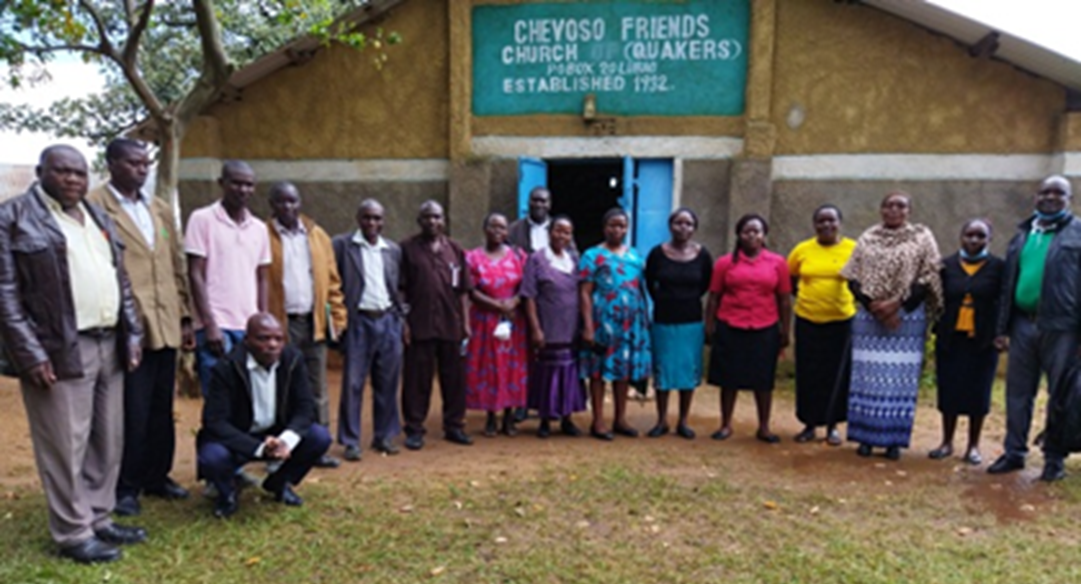 Widows land and property rights Campaign Stories
Land constitutes a productive asset and is a major source of capital for the poor in the rural and even urban centers, land is wealth. The importance of land and its unequal distribution between male and female has called for a rethinking of land reforms and women's land rights in Malava sub county and other parts of western Kenya.
Despite the enactment of gender free laws in Kenya, women have been consistently denied access to land in many parts particularly in areas where gender roles are determined by ideology, ethno-religious, economic and social cultural factors which are major determinants of the distribution of responsibilities and resources between men and women.
FIPA and Shimashik CBO under brother Boaz Mukaramoja and Mary Shimwenyi respectively advocates for land rights to vulnerable women more so widows in Malava and its environs. With the help of AFRINOV they have caused sensitization on women rights and property ownership.  This is because most women remain dependent on the existence and good will of male relatives for access and utilization of land. The latest case, Musinde's campaign where seven daughters whose father and mother died and unfortunately the girls haven't gotten married and they requested to have small potion to build house for their residence. The elders declined saying that according to their clan of "AVATOVO", culturally they cannot give them land they need to get married. The girls requested for an acre of land. The Shimashik CBO group went to area chief who seemed to favor the clan's decision so they proceeded to court where the court ruled in favor of the girls. The girls were now given three acres of land which was a big win to women at large. The elders were shocked and they requested the girls to surrender one acre to the family but the Shimashik group advised the girls not to overturn the court's decision.
AfriNov supported them in facilitation and the group applied the TTT tools in mobilization and nonviolence approaches. In such a case, culture is used to marginalize vulnerable women in the society where close male relatives are often perpetrators for long term selfish gains.
The groups have done sensitization to community, administration and village elders and clans' leadership who are often the major hindrance to justice of such vulnerable women as corruption by proceeds of land sale or potential benefit often overrides the justice to be rendered. The police service incorporated in the campaign is to weed out corruption and the idea of allowing such matters to be handled at illegal community courts.
The campaign currently is focused to targeting the opinion shapers in Malava and key stakeholders like the men, local leaders, the police service, church leaders and women themselves in massed to help change the narrative hidden under culture of disinheriting women and widows off their right to their matrimonial properties through public Barraza's and organized community forums by AfriNov's volunteer community resource persons form the locality.
Related Post