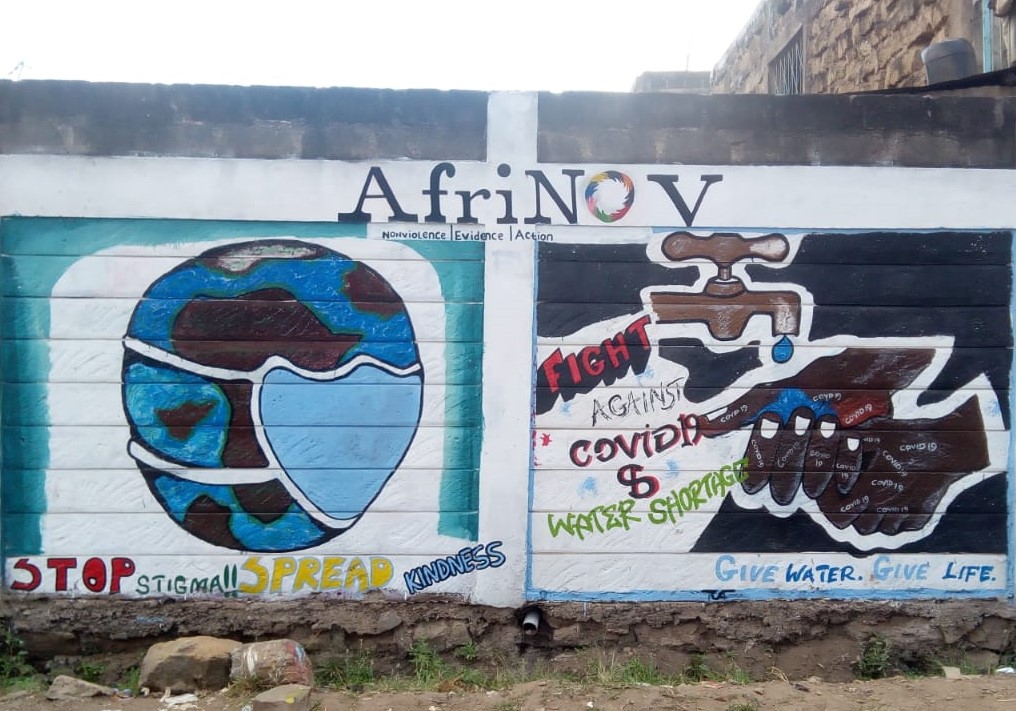 Fighting for Water Access Using Creative Arts in Kayole, Nairobi
By Beatrice Atieno
Communities in informal settlements in Kenya suffer from the lack of basic public services and facilities despite their great need in these poor and vulnerable communities. In Kayole, a slum in Nairobi Kenya, the community has for a long term experienced perennial water shortages.
When the COVID-19 pandemic started in Nairobi, the need for this essential service greatly increased. How you can wash your hands without water was the big question across the community. Devoted Youth Foundation, a local youth serving organization, partnered with AfriNov to address this grave concern. The youth group had been trained by AfriNov to undertake nonviolent campaigns on social injustices in their community.
With small financial support from AfriNov to carry out the nonviolent campaign and raise awareness on the COVID-19 pandemic. The youth group found a way to utilize their creative talent for the good of their community.
The youth group wanted the local community and especially leaders to act. They therefore decided to look for strategic locations for their artwork to have the biggest visual impact. The artwork also addressed other social justice issues such as police harassment within the community.
The artwork used different messages and pictures that were easy to understand. The community group received permission from local authorities and owners to draw and write messages on walls across the community.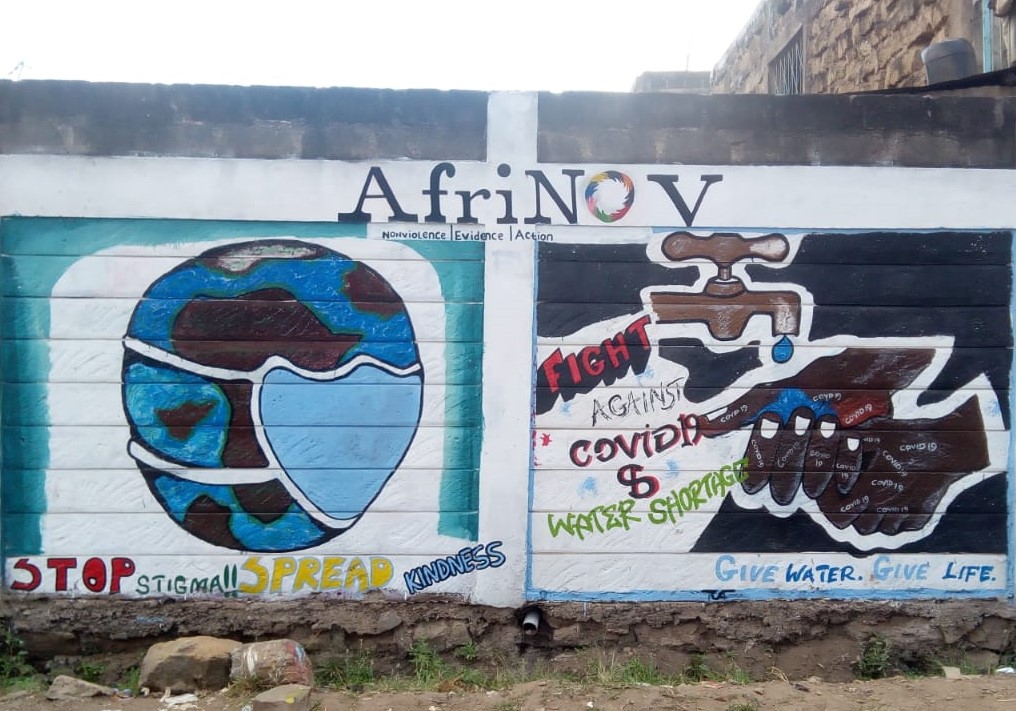 access water twice a week- Wednesdays and Thursdays. A first victory, but the group is not giving up yet and has teamed up with other groups such as Al-Qamar Community Social Justice Center, to launch a bigger campaign to ensure a lasting solution to the water shortage problem.
Most importantly, the campaign continues to play the important role of raising awareness among residents and youth to observe the government directives in preventing COVID-19. This has led to improved change of attitude among most community members who initially assumed that the virus was a hoax.
Related Post