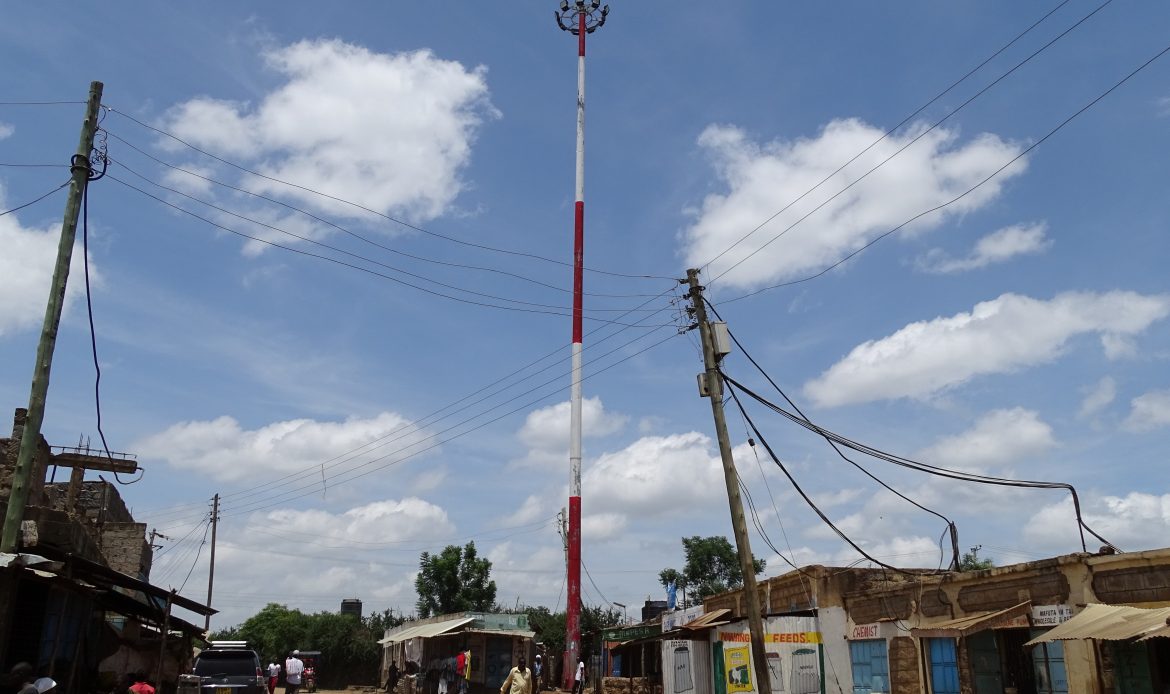 From a Violent Gang to a Community Group that Drives Change: The Transformational Power of Nonviolence
By Michael Owuor and Beatrice Atieno, AfriNov.
Many youths in Maili Saba, an informal settlement in Nairobi, are exposed to a lot of violence. High rates of unemployment, poor education opportunities, violence and drug abuse pushed many them into lives full of crime. A lot of young people were killed over the years, either by the police or by rival gangs.
Anthony Ngugi, the Chairperson of a local community group called Blessed Njiru Self Help Group, leads a youth community group in reaching out to youth are engaged in crime. Together with others, he also organizes nonviolent campaigns to address insecurity and crime in his community.
'Tach', as he is commonly known was invited and introduced to the nonviolence approach of conflict resolution by members of Community Health Workers Rescue Organization (CHEWOREO) during their community forum on insecurity. CHEWOREO is a women-led community group that received Turning the Tide (TTT) training on nonviolent campaigning in January 2018. TTT is a programme of AfriNov that not only trains groups on campaigning but is also providing strategic and practical advice.
As a member of his community, Tach knows the problem of youth-led crime all too well. "My local community was prone to violence by youth. Incidences of women being raped, and knife stabbings were common. Most of the women were robbed by their own children who were too intoxicated to know who they were robbing." Tach used to be a gang member himself and transformed because of experience with TTT's methods of nonviolent campaigning.
Before being introduced to TTT's nonviolent approach of conflict resolution, Tach practiced an eye for an eye version of justice. He would join other gang members to deliver revenge.
Tach now uses the knowledge and skills he learned from AfriNov to lead nonviolence campaigns. Tach also uses his personal experiences as a reformed gang member to convince others of the transformational power of nonviolence.
For these youth, nonviolent campaign strategies showed them alternative ways of resolving conflict. Their eyes have been opened to other avenues of addressing community injustices.
After interacting with the women led CHEWOREO group and the TTT training on nonviolence, Blessed Njiru Self Help Group felt empowered to lead their first nonviolence campaign. Working with allies is a key principle of TTT's methodology. Tach and his colleagues worked together with the local chief, the police and their elected leaders to find solutions to a community problem. This was an entirely new way of approaching problems, as their previous lives as gang members made them enemies with law enforcement and local administration.
Though the youth community group experienced many challenges along the way, through active nonviolence and persistence, they successfully lobbied their elected Member of County Assembly and the electricity utility company to install community lights. 16 community lights were installed in their area. These lights and the youth groups collaboration with other community members, greatly reduced incidences of youth-led crime, gang violence and rape.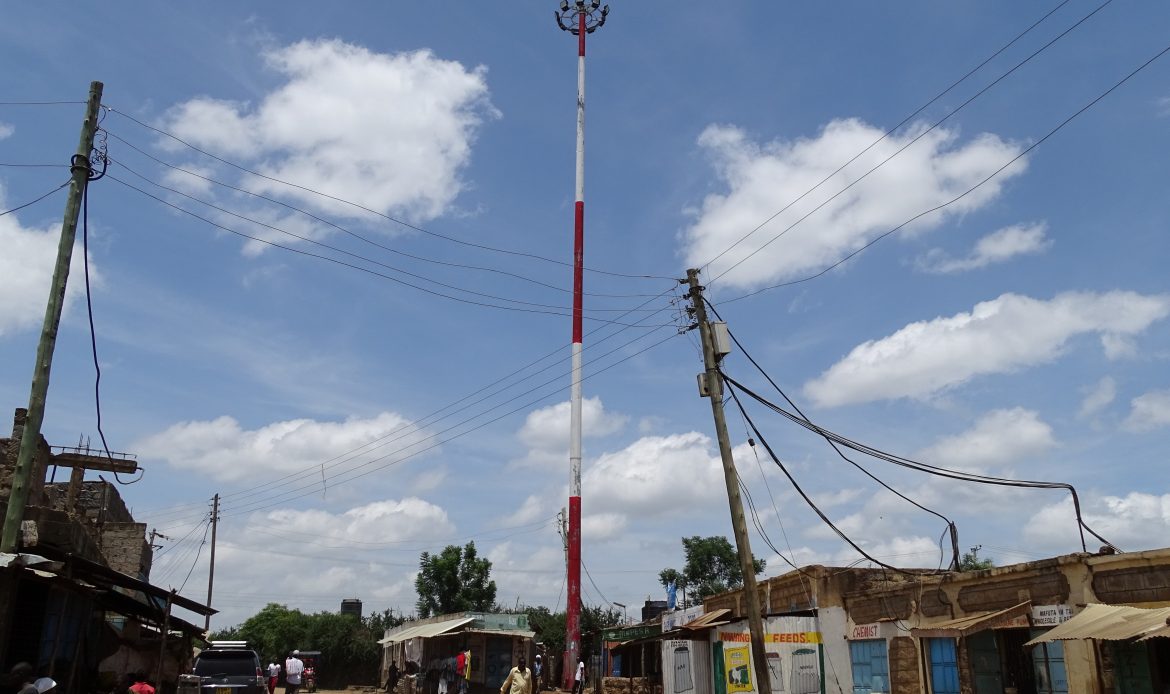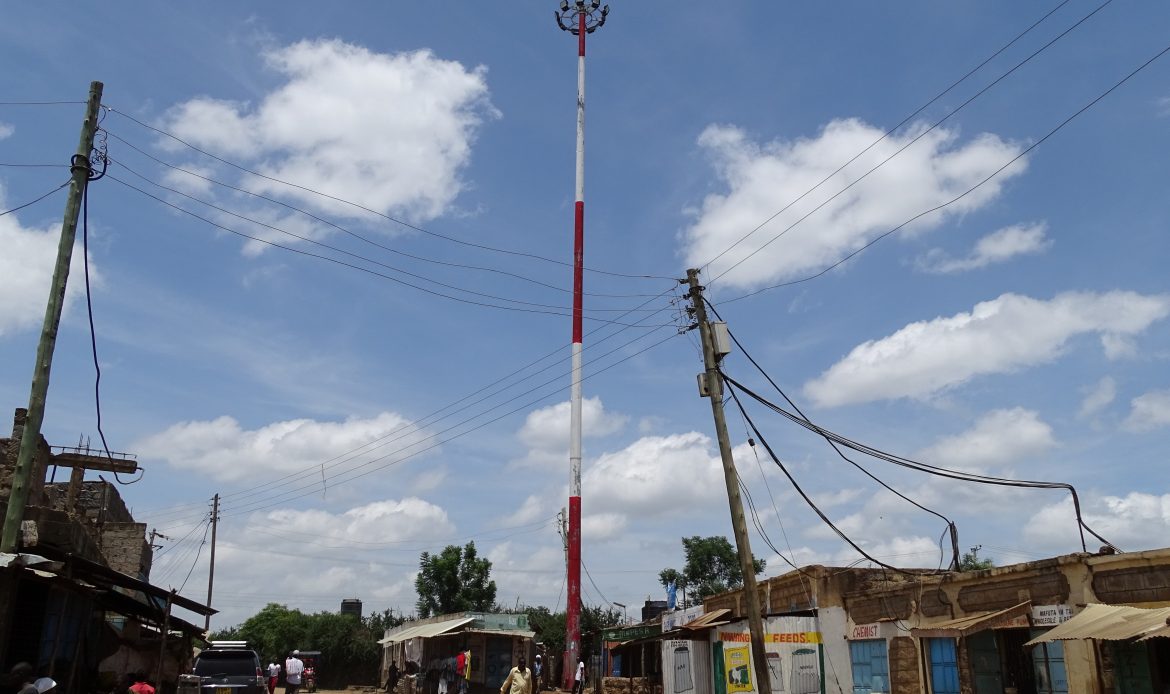 As a result of the renewed community partnership, the youth are now engaged in alternative income generating activities like garbage collection, water vending and vegetable gardening in their communities instead of crime. Not only does the transformed gang group now lead nonviolent campaigns, their engagement also opened the door to new forms of livelihoods.
The group wants to positively touch the lives of more youth and undertake other nonviolence campaigns. This is their story of the nonviolence' power to transform.
For more information on how to partner with us in nonviolence work, please contact us on
Email: afrinov@afrinov.org or Phone: +254 (0)20 800 0380. Visit us at www.afrinov.org
Related Post