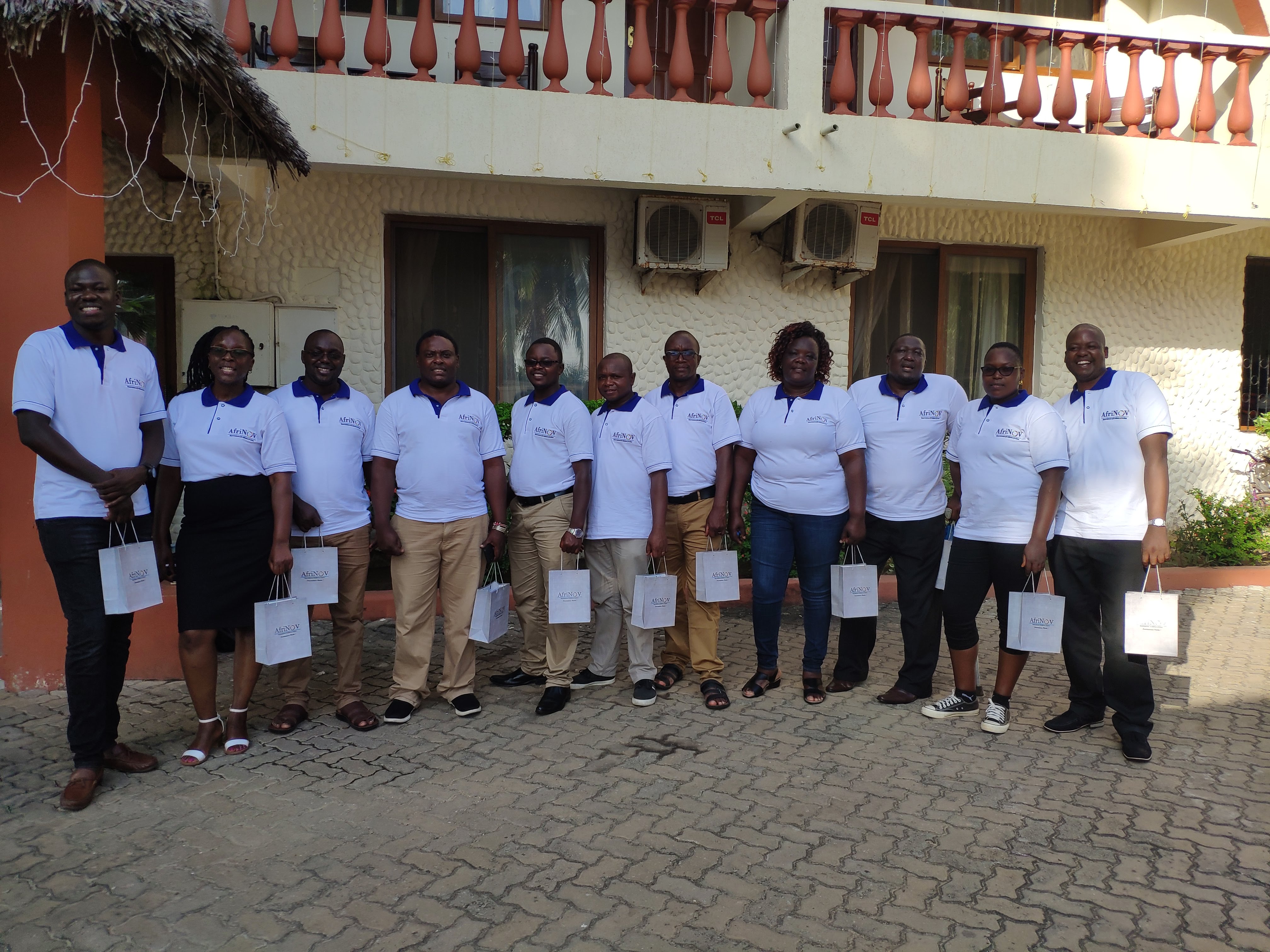 Organization Profile
AfriNov is a leading Not For Profit organization working in partnership with grassroots communities on nonviolence action in Kenya and East Africa. Our main programme focus areas are Peacebuilding and Nonviolence Action; Economic Development for Peacebuilding; Democracy & Governance and Research & Evidence.
priority_high
Our Mission
Drive social justice and development in Africa by training, mentoring and mobilizing communities through nonviolence approaches.
visibility
Our Vision
We strive for an informed and empowered citizenry. We want local communities to be able to challenge social injustices through nonviolent means. We want communities to work together to tackle issues that matter to them.
emoji_people
Who We Serve
We serve communities and people affected by social injustice, violence and conflicts in East Africa.
location_on
Where We Operate
We currently operate in four regions in Kenya: Nairobi, North Rift, Nyanza and Western Kenya. Our other programs go beyond the four regions on a limited basis as dictated by funds and needs. We are working with communities through trained community resources persons (CRPs), community groups, civil society organizations, state and non-state stakeholders.
Our Values
Non-violence:
We are committed towards the promotion and pursuit of nonviolence in realizing our vision and mission as well as in working with like-minded partners at every level.
Leadership:
We listen to and learn from our community.We support the community address its problems and mobilize resources for the common good.
Equity:
We strive for equity and we focus primarily, but not exclusively, on people who are vulnerable to social injustice and violence.
Inclusiveness:
We practice and champion inclusiveness in our work and communities. We honor diverse strengths, needs, voices and backgrounds of all members of our communities and partners.
Accountability:
We serve as stewards for our partners and community investments and honor the charitable intentions of our donors to meet current and future community needs.We hold ourselves to the highest standards of ethics, integrity, service and fiduciary responsibility.
MEET THE TEAM
Board Of Directors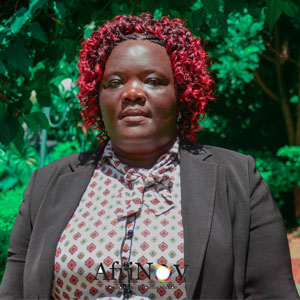 Margaret Achitsa Mukulo
Board Chair
Margaret is an accomplished peacebuilding and nonviolence specialist with over 10 years' experience in the civil society. She bring on board professional experience in results based leadership and management, research and program management. Margaret holds a Master of Science degree from Egerton University, Bachelor of Education from Moi University and professional certification in project management, business development and coaching.
Joshua Kioko
Board Treasurer
Joshua is a respected accounting, finance and human resource professional with extensive public, private and non-profit sector experience spanning over 15 years. He brings on board expertise in risk and finance management. He is a Certified Public Accountant (CPA) and Certified Public Secretary (CPS). He holds an MBA in Finance, a Bachelor's degree in Statistics and Association of Chartered Certified Accountants (ACCA) Diploma in Financial Reporting Standards. Joshua is a member of the Institute of Certified Public Accountants of Kenya (ICPAK) and the Institute of Internal Auditors (IIA). He is a Financial Management Consultant for the World Bank, Internal Auditor for Pan African Climate Justice Alliance (PACJA) and the Managing Consultant with Kioko Joshua & Associates.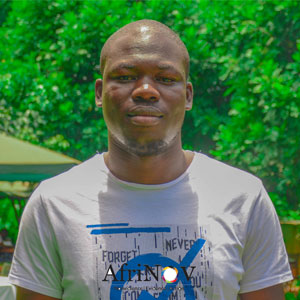 Frank Odhiambo
Non-Executive Director
Frank is an accomplished economic development researcher with extensive national and international experience. He has vast experience in the managing large scale award winning economic policy research programs in different sectors including water, sanitation and hygiene, entrepreneurship, tax compliance, micro-finance, emergency response and urban resilience. At the Innovations for Poverty Action (IPA), he served as Research Manager and Country Director for IPA Malawi. He is astute in resource mobilization and donor relations management. Frank holds a Master degree in Project Management and a Bachelor's degree in International Diplomacy.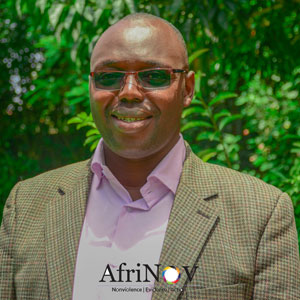 Daniel Kimutai
Non-Executive Director
Daniel is a fundraising and program management specialist with over 10 years' experience. He brings on board expertise in program conceptualization and design, program implementation, monitoring and evaluation. He is an experienced program manager and trainer for humanitarian organizations on peacebuilding, governance, climate change, environmental conservation, proposals and report writing. Daniel is a PhD student at the University of Nairobi and holds a Master's degree in Project Management. He is a member of the International Project Monitoring & Evaluation Society (IProMES).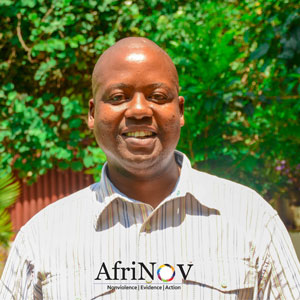 Angus Mikaye
Non-Executive Director
Angus bring on board extensive experience working with grassroots communities. He has served as the National Youth Chairman of the Evangelical Lutheran Church in Kenya, Chair of the Constituency Development Funds for Dagoretti North constituency and Chair of Stand-Up Community Group. Over the last six years, he has been on the forefront of peacebuilding and nonviolent social action in Kenya. Angas is a certified technician by the Kenya Institute of Mass Communication.
Management Team
Bernard Agona
Programs Manager & Ag. Executive Director
Bernard Agona
Bernard L. Agona oversees the programs portfolio at AfriNov. He is human rights, peacebuilding and conflict resolution specialist with over 8 years of progressive experience. He served as Program Coordinator at Alternatives to Violence (Kenya) Trust for the Turning the Tide (TTT) nonviolence social action program in Kenya. He is an experienced trainer having led a team of trainers in introducing the Turning the Tide social action program in Rwanda and Burundi. Benard is vastly experienced working with grassroots communities on health, governance and peacebuilding. He holds a Diploma in Communications Arts from Daystar University with certifications in leadership and project management.
Jack Francis Onyango
Finance and Administration Manager
Jack Francis Onyango
Jack Francis Onyango oversee the finance and administration portfolios at AfriNov. Jack has over ten years of demonstrated experience in accounting and administration, financial management reporting and financial systems setup, human resources and organization policy formulation for not-for-profit organizations. He is equally skilled in internal and external auditing. Jack has headed in the finance and administration portfolio at Alternatives to Violence (Kenya) Trust, Life in Abundance, International Aid Services, IRDO, CERELPA among others. Jack holds MBA and Bachelor's degrees in Finance. He is Certified Public Accountant and a member of the Institute of Certified Public Accountants of Kenya (ICPAK).
Regional Staff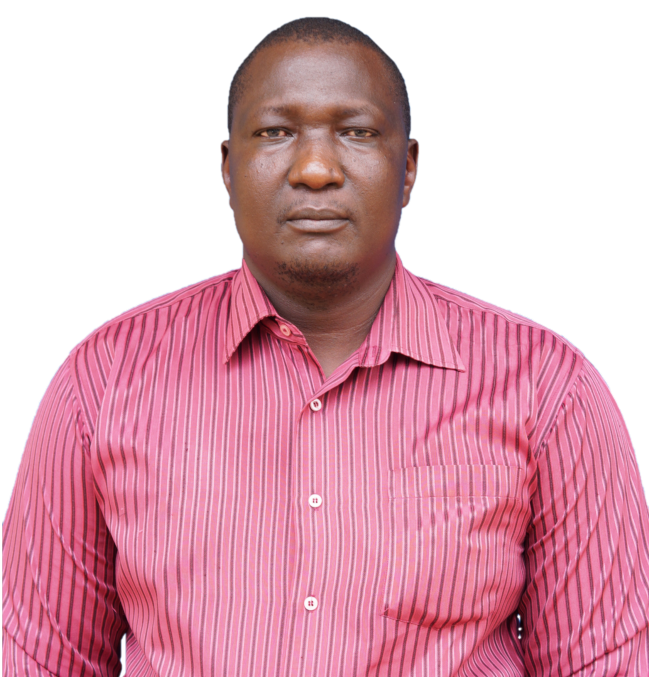 Walter Nyakinda
Program Officer- Nyanza
Walter Nyakinda
Walter Nyakinda has served as the Regional Coordinator for Nyanza Region since 2014. He brings on board experience in working with communities and local leaders from multicultural and diverse settings. He is a founding member of Nyanza Nonviolence Network, a regional initiative for coordinating nonviolence programs at the grassroots level. Walter hold diplomas in Social Work, Business Administration and Project Management and Administration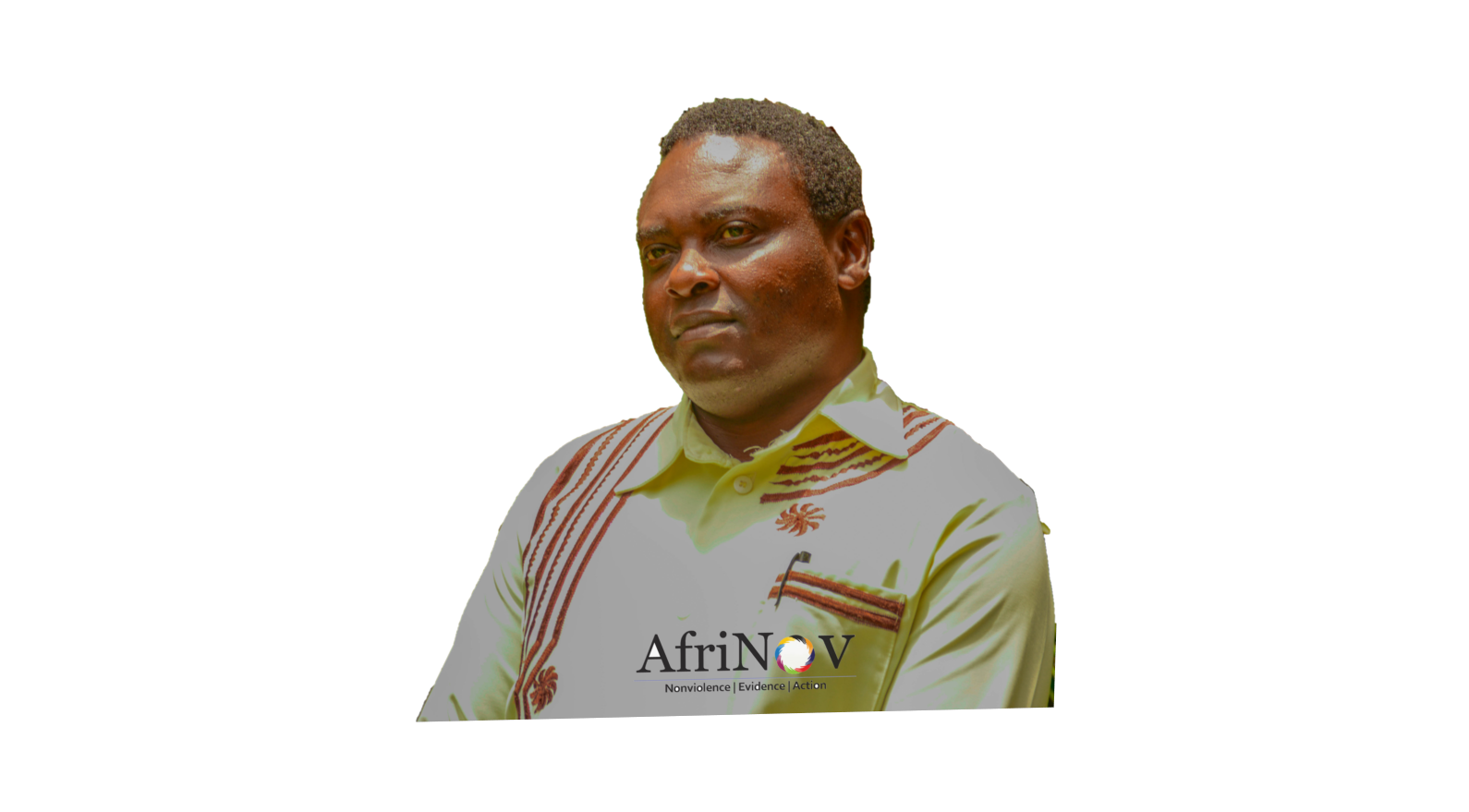 Benson Alusiola Khamasi
Program Officer- Western
Benson Alusiola Khamasi
Benson A. Khamasi serves as the Regional Coordinator for Western Kenya. Since 2013, he has coordinated nonviolence program in Western Kenya. He has over 9 years progressive experience in peacebuilding, social justice advocacy, constitutional and governance activism. He holds diplomas in Business Administration (ICM) and Tourism and Travels complimenting his on job trainings on Turing the Tide (TTT) peacebuilding and nonviolence curriculum by the Quaker Peace & Social Witness (QPSW), United Kingdom.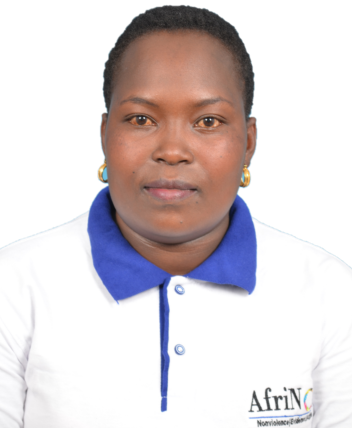 Monicah Jepkosgei
Program Officer- North Rift
Monicah Jepkosgei
Monicah Jepkosgei serves as the Regional Coordinator for North Rift Region. She possesses expertise in project management, peacebuilding, facilitation and public education. Before joining AfriNov, Monicah served at KESOFO, KNCHR and NPI. Her research led to a publication on the "Influence of Communication Media: Use of Public Education Strategy in Conservation of King'wal Wetland in Nandi County Kenya". She holds a Masters in Project Planning and Management, Bachelor and Diploma's in Disaster Management and International Diplomacy.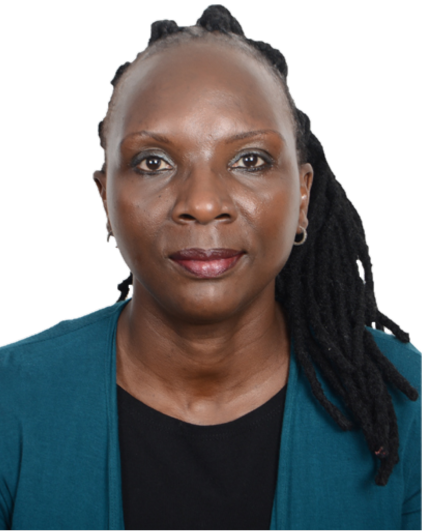 Beatrice Atieno Canada
Program Officer- Nairobi
Beatrice Atieno Canada
Beatrice Atieno Canada serves as the Regional Coordinator for Nairobi. She is vastly experienced in implementing programs touching on women and youth empowerment, nonviolent social change and conflict transformation having worked at Change Agents for Peace International (CAPI) and the Alternatives to Violence (Kenya) Trust. Beatrice holds diploma certifications in Project Management (Kenya Institute of Management) and Community Development and Counselling (Mombasa Polytechnic University College), as well as, professional certification in Transformative Meditation, Peacebuilding and Reconciliation, Conflict Management and Transformation, Alternatives to Violence, Active Nonviolence and Refreshing Skills and Strategies for Changes. She draws inspiration in working with grassroots communities to promote further changes.